About Us
Dan was born in New Haven, Conn., and grew up in Garden City, New York. His interest in the usability and design of objects – artistic, mechanical and digital – makes him a natural expert in what is now termed "user experience." He is THE go-to, fix-it guy for a wide group of people including distant relatives.
Dan's eclectic educational pursuits include studying architecture at NYIT, engineering at Clarkson University, computer science at NCC, and industrial design at Pratt Institute, where he earned his degree. His professional pursuits have taken him to work for small consultancies, as the owner of his own firm and for one of the largest medical device manufacturers.
He lives to solve multifaceted design problems; to him the real challenge lies in creating designs where form follows intention and that can actually be manufactured, while also taking sustainability and ecological concerns into consideration.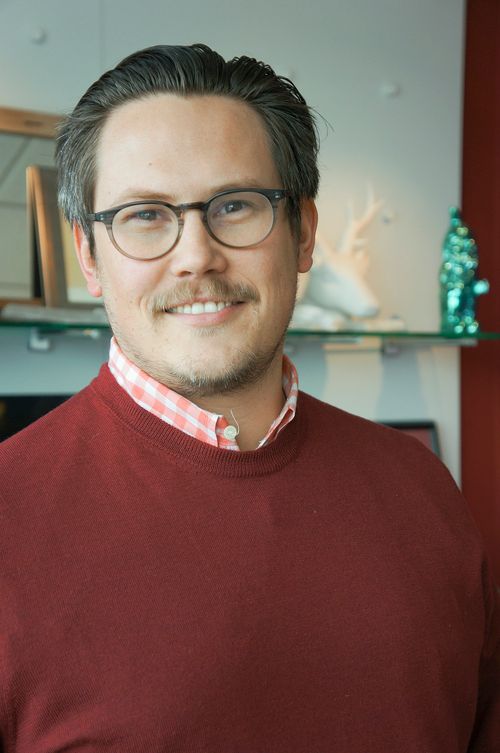 Paul was born in Geneva, Switzerland. He grew up there for a while, moved to Sweden and finally found his way to the US. He's the father of a terrorizing 3 year old and his wife likes to remind him how lucky he is to have met her (no disagreement there!).
Paul has a degree in Industrial Design and is a month away from finishing his MBA, which he earned while working full-time and taking care of his son (his wife deserves most of the credit).
He is a right-brain kind of guy with a left-brain mindset. For some this may cause serious anxiety, but fortunately for him he is also a glass half FULL kind of guy as well. Seamless balance is the byproduct. Design is his vehicle. He loves to design objects, creatively solve problems, define strategies and see them through to implementation - in short "design U business."